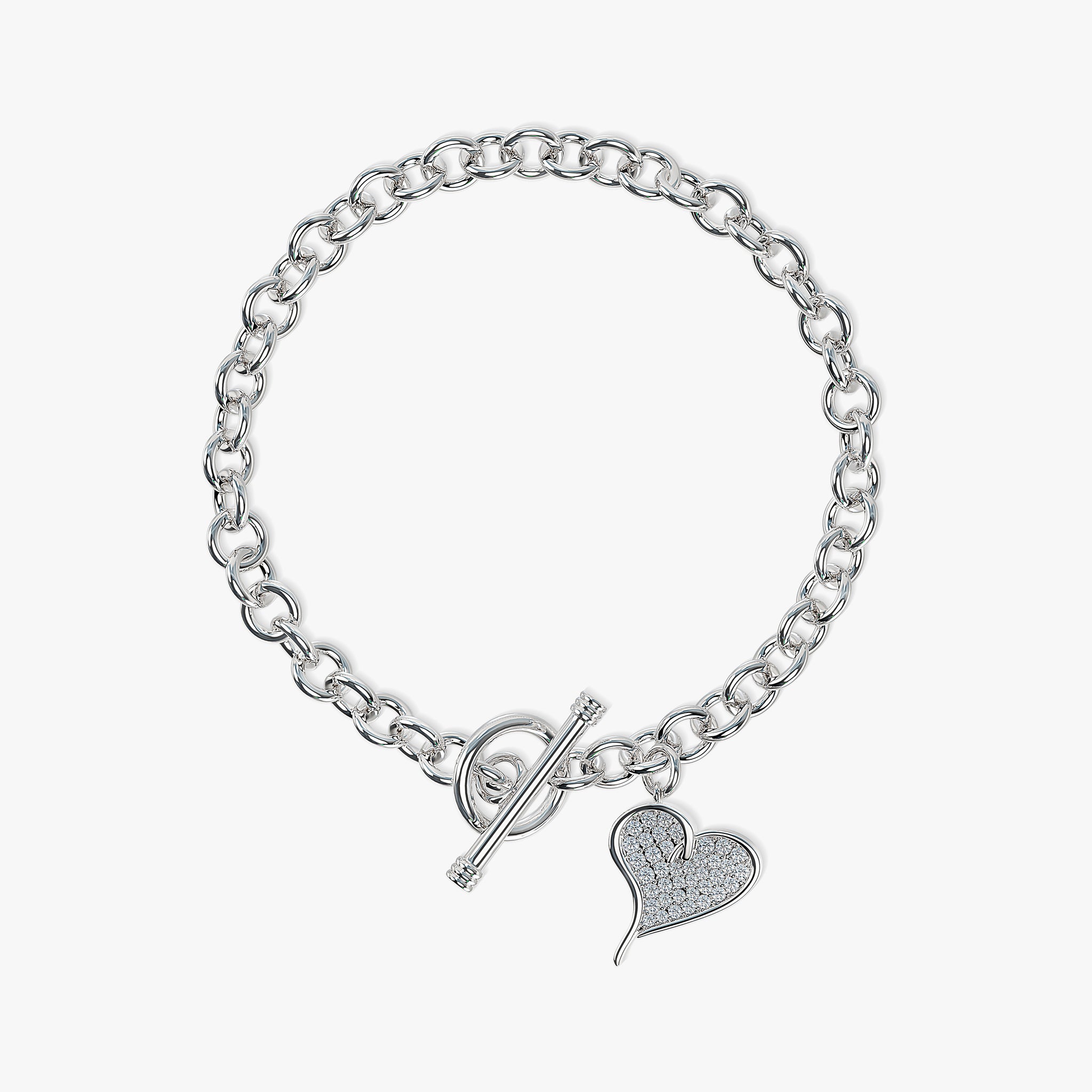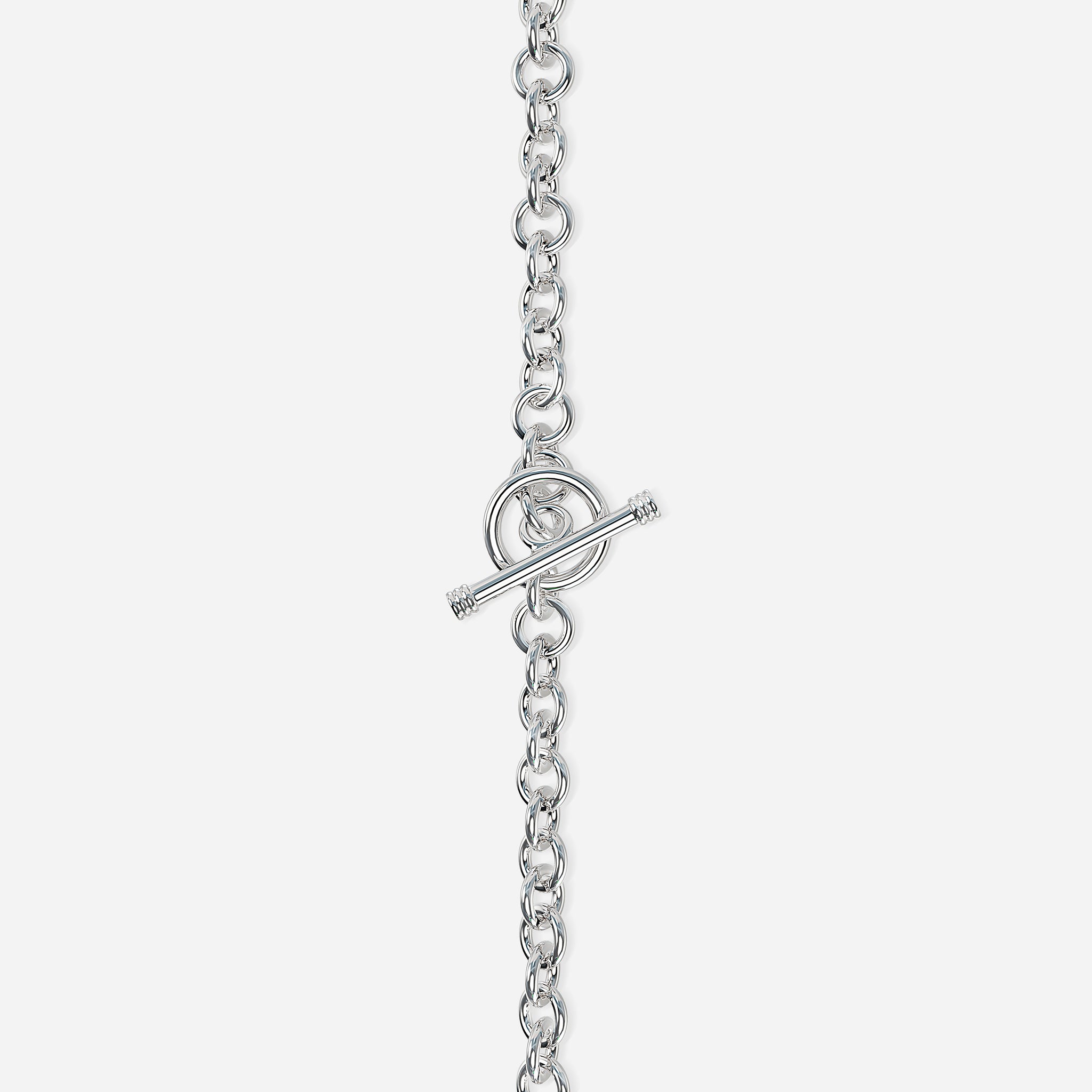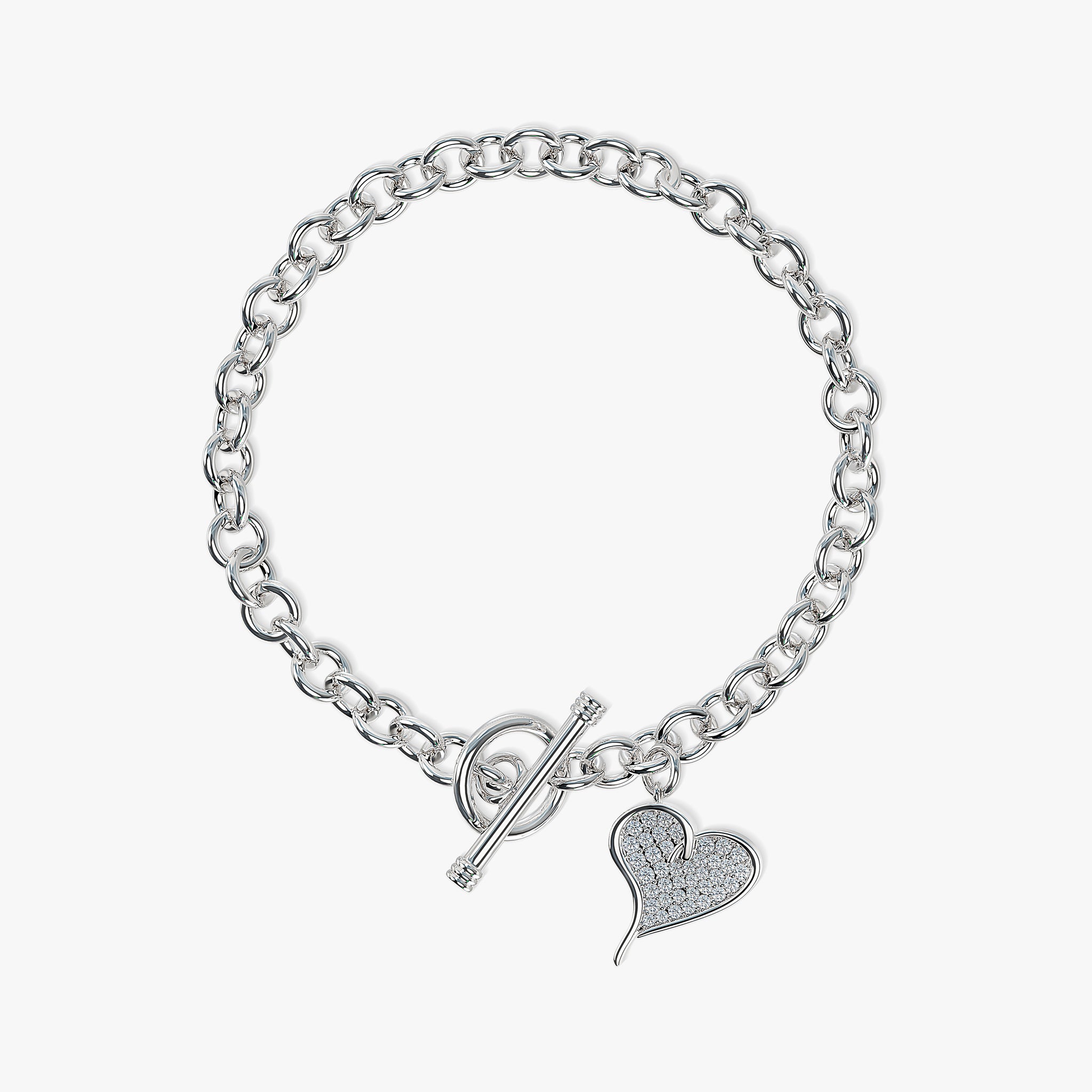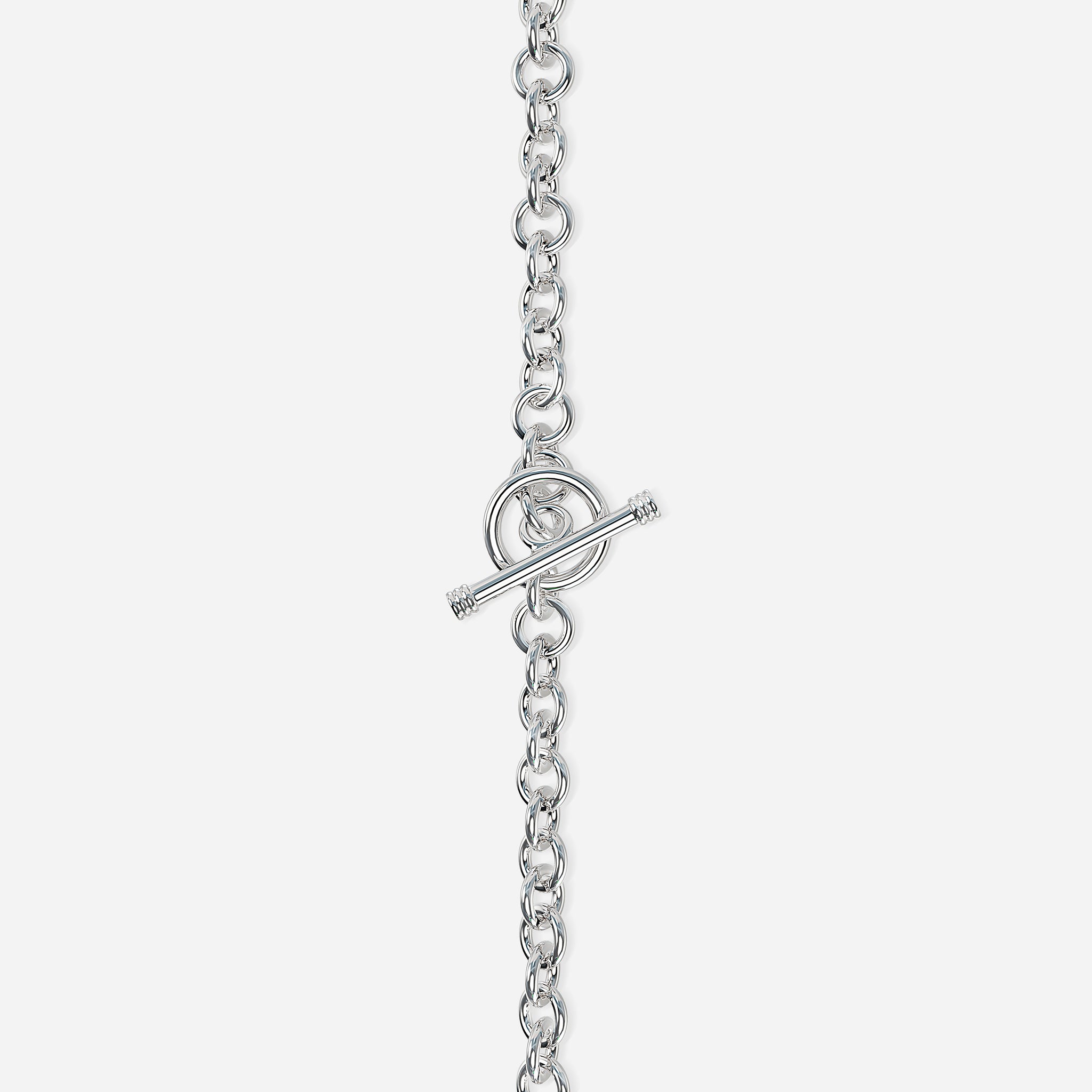 Heart Charm Toggle Bracelet
Fashion forward goes with anything. Makes an effortless statement.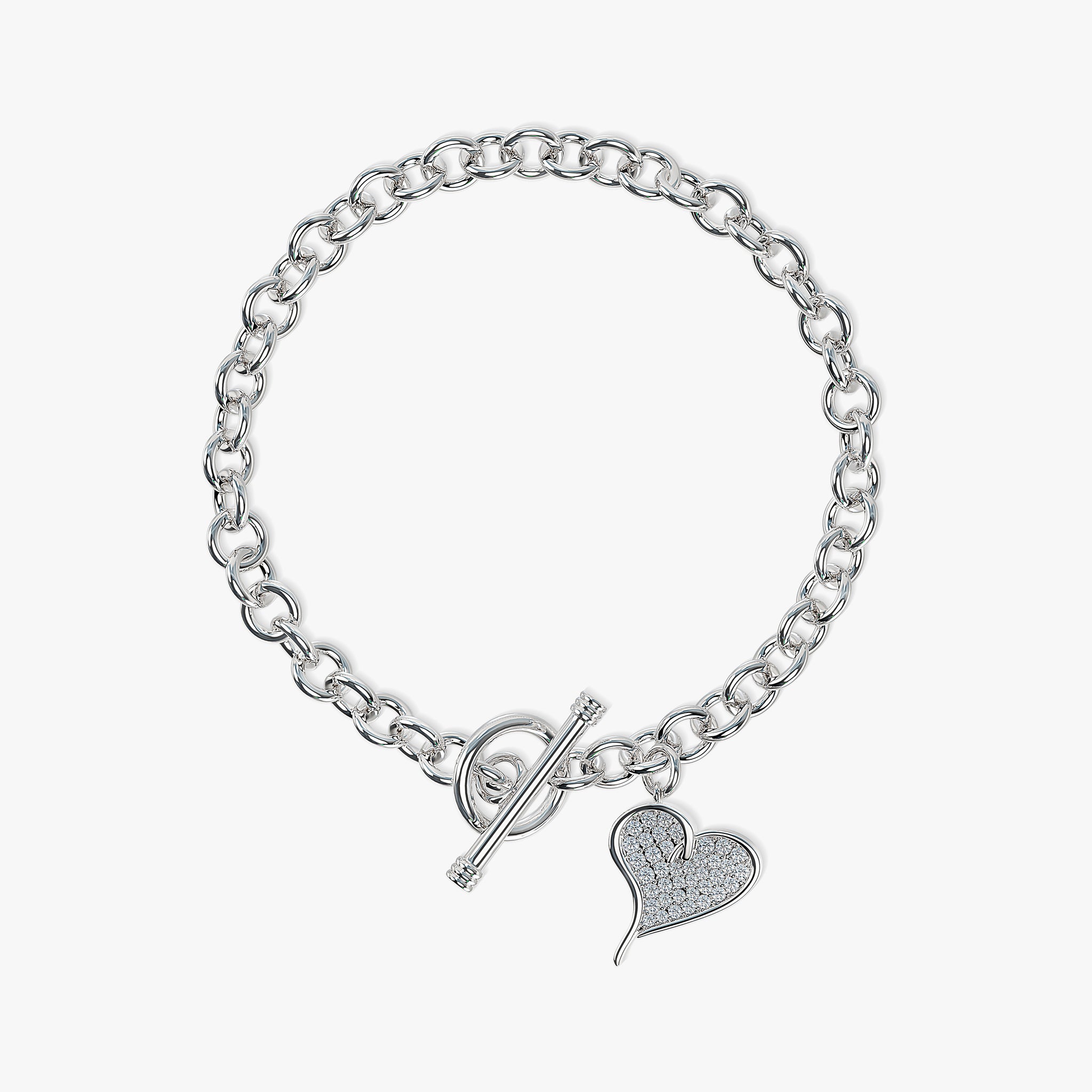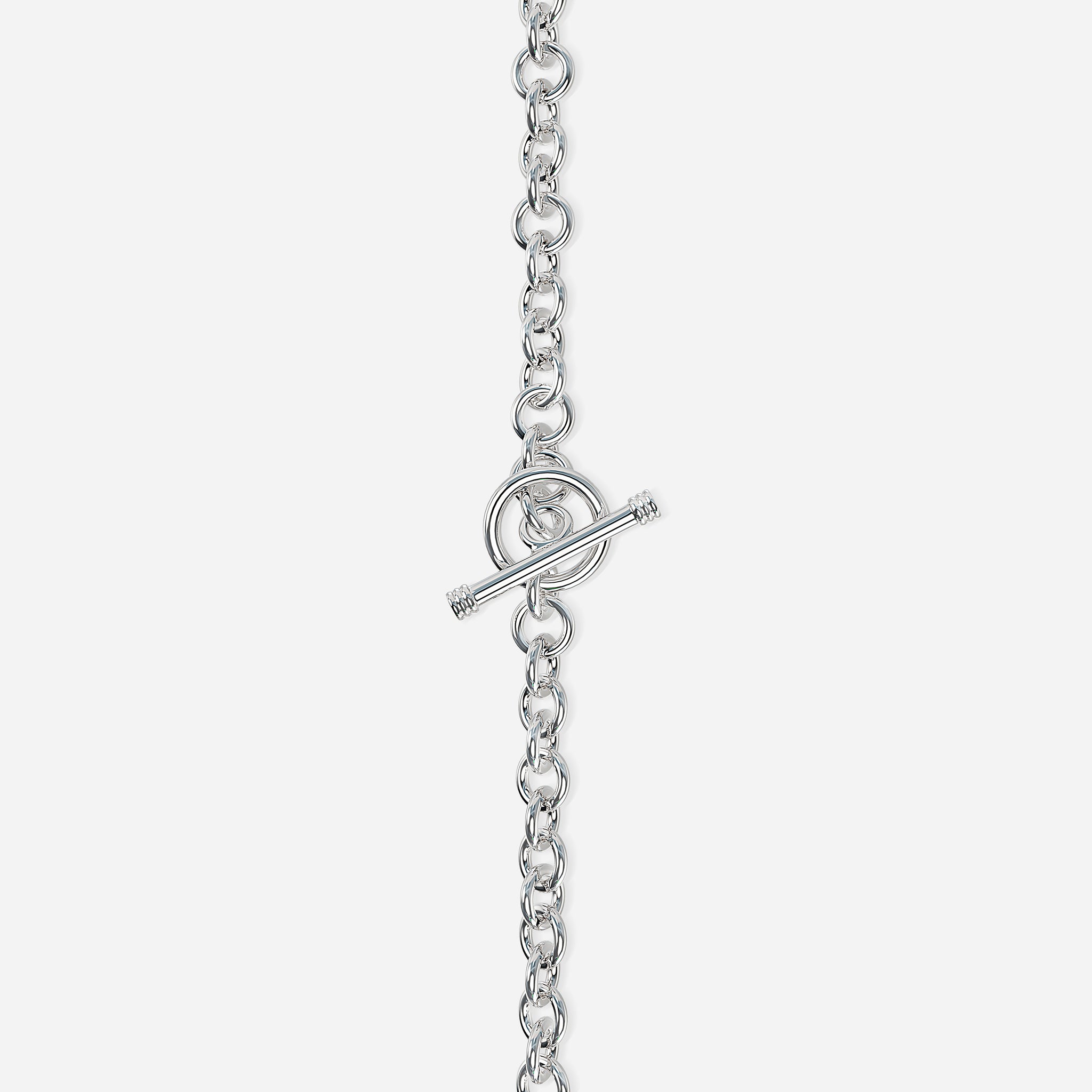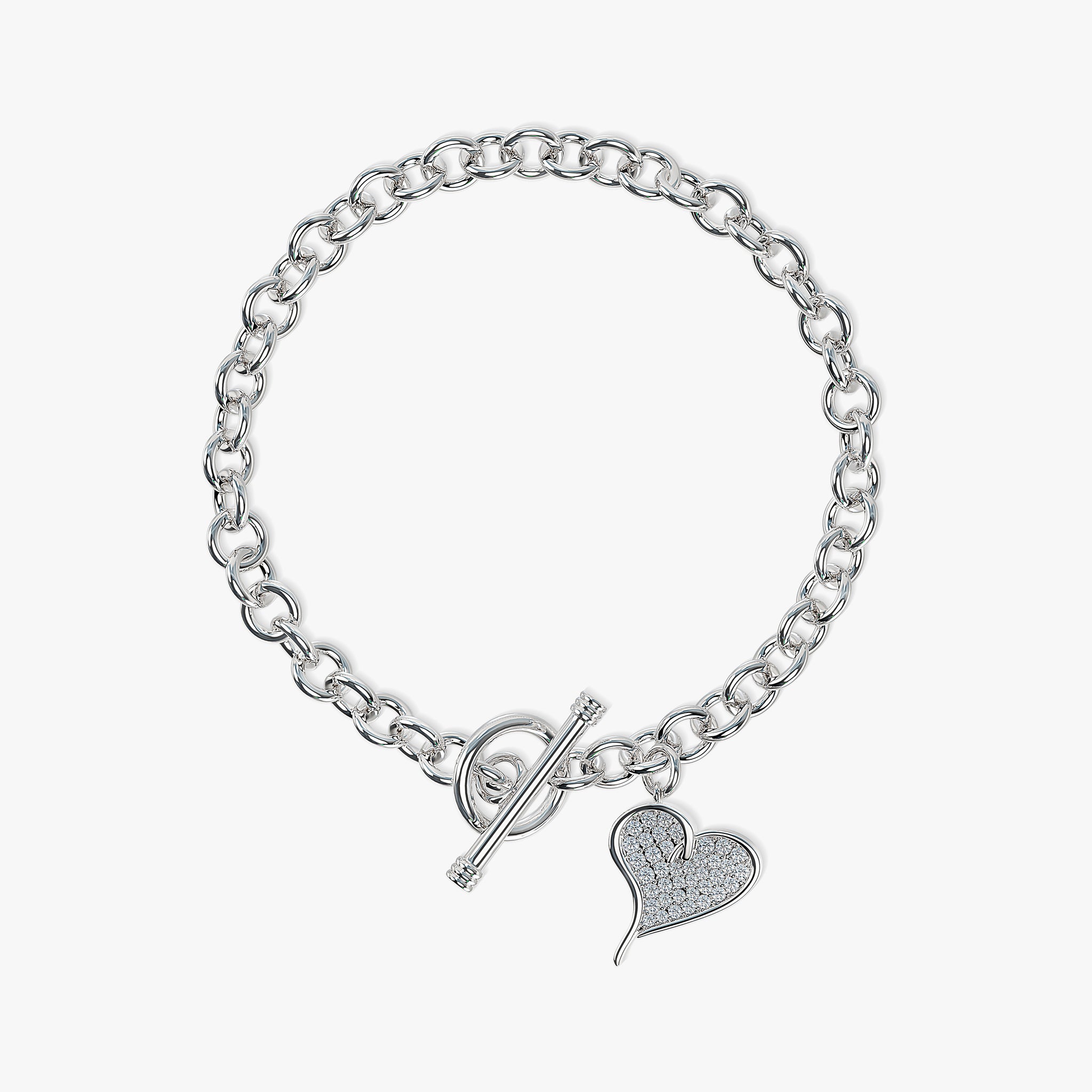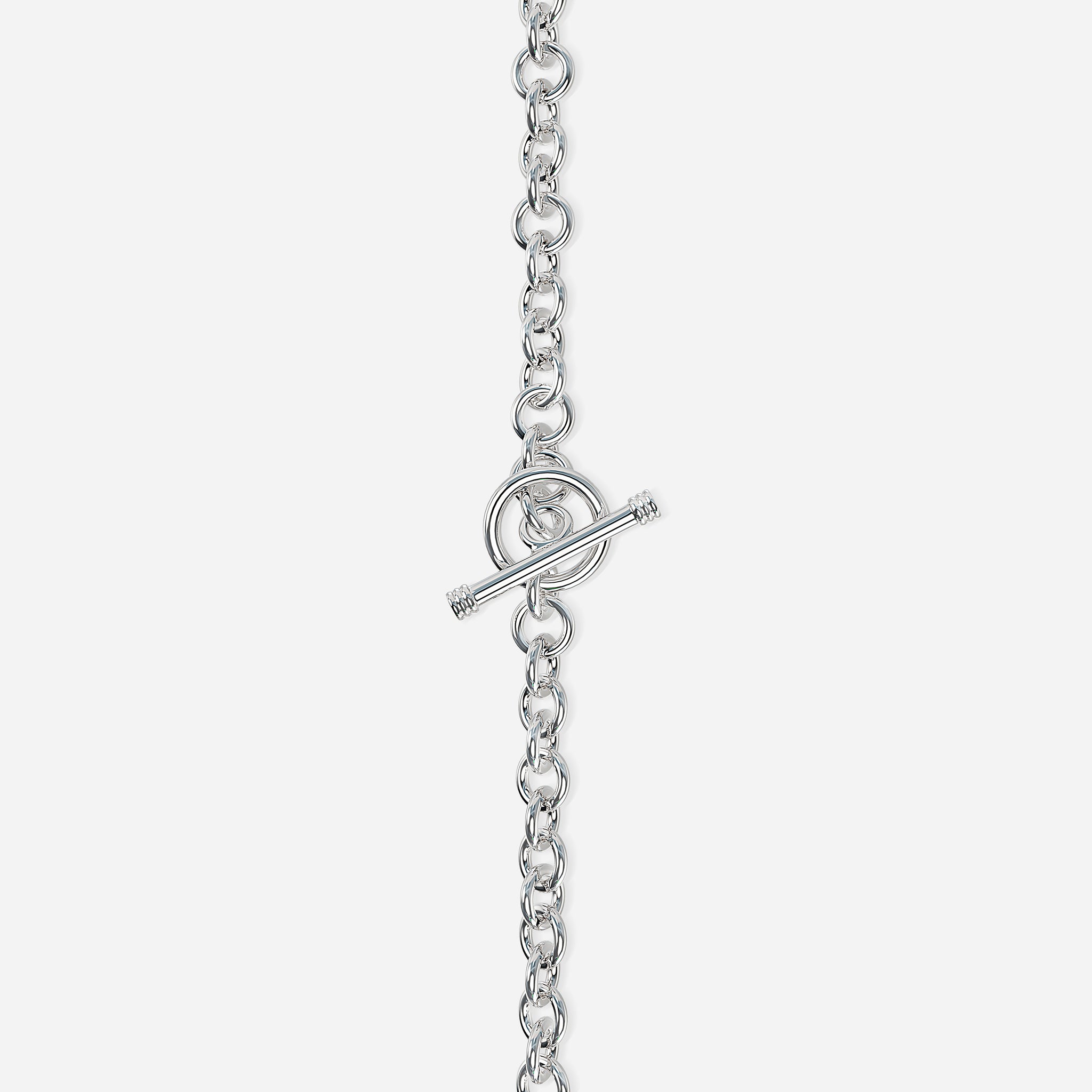 Product Details
This bold sterling silver link bracelet features an oversized toggle closure and our signature J'evar Beating Hearts pave lab created diamond charm, which is made with 100% recycled sterling silver. It can be worn on its own or combined with other diamond bracelets. The stunning array of carbon neutral type IIa lab grown diamonds are sourced exclusively from the House of ALTR – the world's purest.
Product Specification

Diamond Details

Origin: Grown in India

Source: ALTR

Energy: Renewable Energy

Gem Type: Lab Grown Diamond

Diamond Type: IIa Diamond

Color: D - G

Clarity: VVS1 - VS2

Cut: Very Good - Excellent

Metal: We use recycled metals sourced from certified refineries for crafting our jewels except a few locks, chains and bracelets.
Sustainability

J'evar is a purpose-driven brand, dedicated to extraordinary innovation and sustainable jewelry. All J'evar fine jewelry uses Type IIa ALTR Created Diamonds made with renewable energy, and we run on a carbon neutral digital platform, including carbon neutral shipping. Our Lab Created Diamonds are grown using renewable energy and are carbon neutral in compliance with the United Nations Greenhouse Gas (GHG) Protocol. Our water usage is less than 25% of comparable mined diamonds. J'evar makes an effort to use recycled gold and sterling silver for all its lab grown diamond jewelry.




Diamonds Made Not Born

Jewelry with a Conscience.
J'evar Lab Grown Diamond Guide

The 5 C's

Every J'evar lab grown diamond is unique in characteristics. The 5Cs—crystal, color, clarity, cut and carat weight —are the globaly accepted standards for assessing the quality of a diamond.




Crystal (Diamond Type)

Every J'evar Lab Grown Diamond is a Type IIa Diamond. These are the purest diamonds in the world with little to no nitrogen and are among 2% of the worlds finest gem quality diamonds.




Color

J'evar only uses lab grown diamonds in the "colorless" and "near colorless" range on a diamond color scale. J'evar only accepts D, E, F, G color diamonds. Diamonds with a lower color grade can appear slightly yellow instead of the desired brilliant white. J'evar Diamonds have no fluorescence ensuring that they do not look cloudy.




Clarity

J'evar only uses lab grown diamonds in the VVS (Very Very Slightly Included) and VS (Very Slightly Included) range. A diamond with a lower clarity grade has apparent imperfections, these directly affects sparkle. Imperfections limit the refraction and return of light.




Cut

The combination of facet proportions with precision of symmetry and polish determine the superiority of a diamond's cut. This is responsible for light refraction and reflection for maximum brilliance and sparkle. J'evar lab grown diamonds are cut only to standards of Very Good to Excellent.




Carat

J'evar lab grown diamonds are cut for maximum brilliance and not carat weight. Carat refers to the weight of a diamond, not the size. J'evar measures diamonds to 1/100th of a carat; one carat equals .20 grams.




J'evar Grading Standards

J'evar's strict lab grown diamond grading standards are executed with expertise, integrity and accuracy. J'evar lab grown diamonds over 1.50 carat in size are additionally certified by an independant laboratory.
Size Guide

The bracelet comes in published sizes. If you would prefer a specific size of your choice , please message our concierge and we will custom make to your size.
Message Concierge
Thank you for your feedback.